Great X-Pectations 2016: Pretty Vicious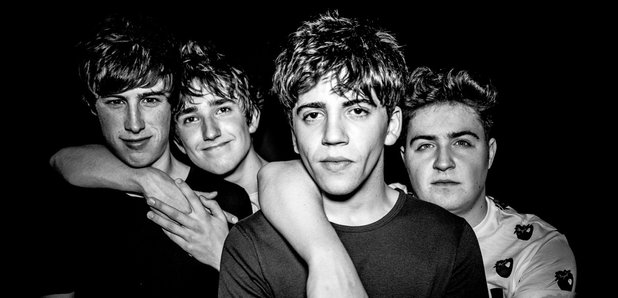 Brad Griffiths, Thomas McCarthy, Jarvis Morgan and Elliot Jones are all between 17 and 19 years old and are in the hottest new band in the UK right now.
LISTEN: Pretty Vicious - National Plastics
Pretty Vicious are from the Welsh town of Merthyr Tydfil and last year had virtually everyone in the British music industry currently trying to sign them - Virgin EMI Records were the lucky ones.
After their debut single, Cave Song, was uploaded to Soundcloud in 2014, last year saw the band release the follow-up, Are You Ready For Me for Record Store Day 2015.
The summer saw them perform at Glastonbury and Isle of Wight festivals, while they rounded off the year performing on the Radio X Road Trip on a bill that included Noel Gallagher and Johnny Marr.
With they no-nonsense rock'n'roll style, their debut album will prove to be an instant classic, with the band attracting comparisons to Arctic Monkeys and early Manic Street Preachers. Their next big date is an NME Awards Show at Dingwalls in London on 11 February.
Pretty Vicious Releases
Cave Song (January 2015)
It's Always There (April 2015)
National Plastics (July 2015)
Are You Ready For Me (November 2015)