The Most Outrageous Award Show Moments Ever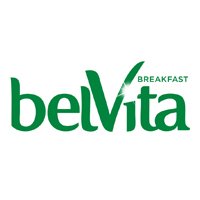 Promoted by belVita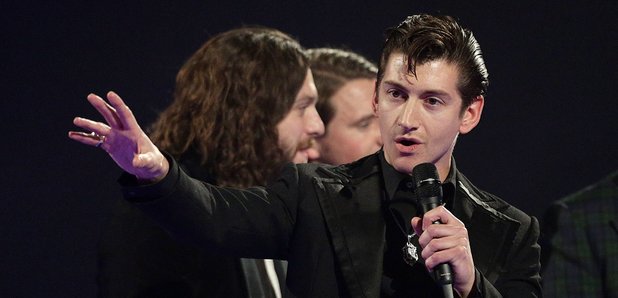 Awards shows are places for tributes, honours and great performances. But what happens when things don't always go to plan...?
Alex Turner's Amazing Speech At The BRITS
When Arctic Monkeys won Best Album at the BRIT Awards in 2014, frontman Alex Turner took the opportunity to pay tribute to rock 'n' roll. In an AMAZING speech, he claimed: "That rock 'n'roll, eh? …It just won't go away. It might hibernate from time to time, and sink back into the swamp. But it's always waiting there, just around the corner. Ready to make its way back through the sludge and smash through the glass ceiling, looking better than ever." Amen to that, Alex.
Bruno Gets In Eminem's Face
Sacha Baron Cohen's camp fashion reporter was the latest character to prompt outrage - this time at the MTV Video Music Awards in 2009, when a flying stunt "went wrong". Clad in assless chaps, Bruno ended up nose-diving into the audience and landed with his arse in Eminem's face. The rapper apparently reacted badly, his crew D12 shoved the comedian aside and the entire entourage flounced out of the auditorium. But, sez Slim Shady, it was all a prank: "I went back to my hotel and laughed uncontrollably for about three hours."
Kanye Ruins Taylor Swift's Win At The VMAs
When TayTay won "Female Video Of The Year" at the 2009 MTV event, the rapper thought the gong should have gone to someone else: "Yo, Taylor, I'm really happy for you, I'ma let you finish, but Beyoncé had one of the best videos of all time!" The world called him out on it, but Taylor had the last laugh - she became a world-famous superstar after that.
Jarvis Cocker Waves His Bum Near Michael Jackson
The BRIT Awards 1996 saw Michael Jackson given an Artist Of A Generation award in recognition of his life's work, but in reality it was an excuse for him to play his latest Number 1 smash, Earth Song. The staging included Children Of Many Lands And Races all clamouring to be blessed by the saintly figure of Jacko, but one onlooker was bemused by the exhibition. Cue a drunk Jarvis Cocker, there that night with his band Pulp, and ready to cause a very British stage invasion.
Tommy Wiseau Gets His Moment Snatched Away
In 2018 James Franco won the Best Actor Golden Globe for his role in The Disaster Artist as Tommy Wiseau, the man who made the awful cult movie The Room. Wiseau himself was invited up on stage, and - not unreasonably, considering it was essentially a film about him - thought the time had come for him to finally thank his fans. It was not to be.
Judy Finnigan Reveals Too Much
At the National Television Awards in 2001, daytime TV darlings Richard and Judy won big, but unfortunately there was a wardrobe malfunction affecting the female half of the duo. A pretty major one, to be accurate. Madeley thought that the hysterical crowd reaction had something to do with the Ali G impression that had mildly amused the nation at the time, but boy, he read THAT room wrong.
Madonna Comes A Cropper
At the BRITs 2015, the superstar made her first live performance at the event in 20 years, and all was going swimmingly until the time came for one of her dancers to remove off the massive cape she was wearing. Someone had fastened it too tight and this, coupled with Madge's precarious position at the top of some steps made for disaster - and all on live TV. "Madonna's dead!" cried the world, but no, she was OK and carried on, slightly flustered.
Jennifer Lawrence Trips On The Oscars Red Carpet
In 2013, Lawrence slipped on the steps mounting the stage to receive her best female actor Oscar, but we like the following year, where she tanks it before she even gets in the building. Get some sensible shoes, Jen!
John Travolta Gets His Pronunciation Wrong
Ok, so the Pulp Fiction star wasn't hired for his linguistic skill, but when introducing Idina Menzel at the 2014 Oscars, JT had a bit of trouble with her name. Well, OK, a LOT of trouble.
Leo Throws Shade At Gaga
When Lady Gaga got up to receive a Golden Globe in 2016, actor Leonardo DiCaprio didn't realise the cameras were pointing directly at him, meaning his arched eyebrows as the singer barged past him on her way to the stage were captured for posterity. "I have no idea where this stuff comes from or how it's even captured," a bemused Leo later pondered when the GIF went viral.