WATCH: Is This The Worst Cover Known To Man?
4 February 2017, 08:00 | Updated: 23 February 2017, 19:11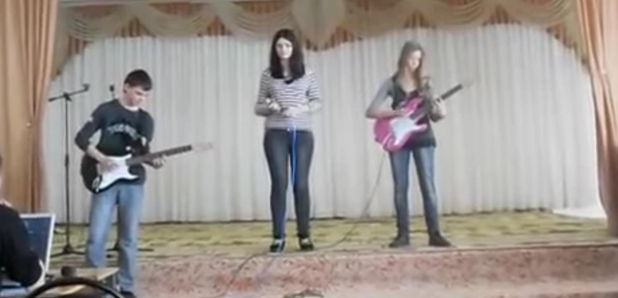 It's definitely the Final Countdown for this band's career.
A video dubbed the "worst cover ever" has resurfaced online, and it's a goodie.
The clip shows a trio of Russian school kids performing Europe's The Final Countdown, and we're afraid the countdown to the end of this rendition can't come soon enough!
Watch the video, courtesy of YouTube channel RoltonB, here:
After a few false starts, the audience give the trio a little pity applause.
Unfortunately their performance is far from over, and what follows is three more minutes of total hell.
And as for that epic guitar solo... Well, the less said about that the better.
To fair, at least they gave it a go. Plus, there's very chance they're a lot better now after a few years of practice. After all... they can't get any worse, right?
Watch the slightly less cringe original video here:
Photo: YouTube/ RoltonB