Guess Which Piece Of Music This T-Rex Is Conducting?
29 April 2017, 14:52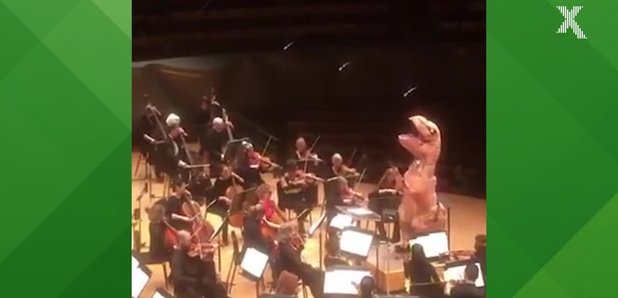 It's not a real tyrannosaurus, of course. But watch and find out.
Here at Radio X Towers, we love a maestro. Someone who's supremely skilled at their art, doing what they do… perfectly.
So, when we saw this video of an actual Tyrannosaurus Rex - probably - conducting an orchestra with his tiny little arms, we had to know what piece of music it was.
And it's exactly what you hoped it would be.
Apart from anything else, those tiny wee arms holding the baton are hilarious.