WATCH: Woman Turns Up To Tinder Dates In A Wedding Dress
21 October 2016, 10:00 | Updated: 21 October 2016, 10:10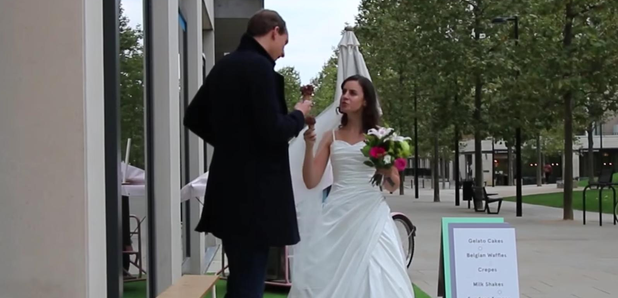 The prank was created by YouTuber Laura Bubble, who is raising money for Stand Up Ro Cancer.
We've all been on a date where the other person seems more keen than you, but one YouTuber took that to the extreme when she decided to turn up to her Tinder dates in a wedding dress.
With the help of a secret microphone, a hidden camera and a massive pair of balls, Laura Bubble turned up to a dozen first dates in London, and filmed each of their reactions to her.
Watch her below:
And we thought our Tinder dates were bad!
Luckily, it was all for a good cause, as Laura actually filmed the prank to raise money and awareness for Stand Up To Cancer, which is backed by Cancer Research and Channel 4.
For more information or to donate to the charity, visit www.standuptocancer.org.uk.