Teacher Sings Cringe Back To School Medley, And It Doesn't "Work, Work, Work"
6 September 2016, 11:31 | Updated: 6 September 2016, 11:36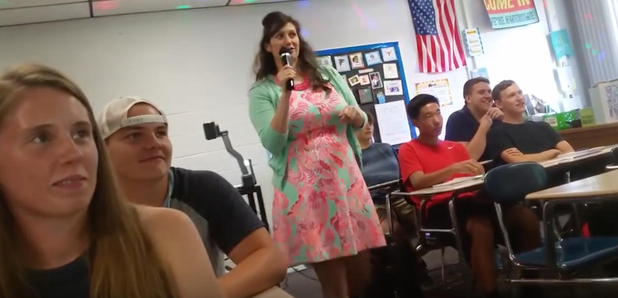 An American teacher just gave a lesson in what not to do when trying to inspire students.
Let's face it. For most of us, the most exciting thing about going back to school after the summer holidays was catching up with your classmates, not doing any work.
But one brave teacher attempted to inspire her students with a spot of cringe karaoke, and it's fair to say she failed pretty miserably.
Watch her in action in the YouTube video entitled, "Teacher 1st Day Cringeeee," where she takes on the likes of Calvin Harris, Rihanna and Drake below:
Singing a medley of pop songs and changing the lyrics to suit her needs, the teacher makes some strong points about handing in work on time and not texting in class,.
However, it falls about as flat as her vocal and the class are visibly unimpressed.
It's not easy being a shaper of young minds, so we'll give her a 10/10 for effort, but it's probably best to stick to the day job.
Photo: YouTube/ARanger22/lakelansing