WATCH: Pensioner Rocks Out To AC/DC At Festival
17 October 2016, 16:14 | Updated: 17 October 2016, 16:23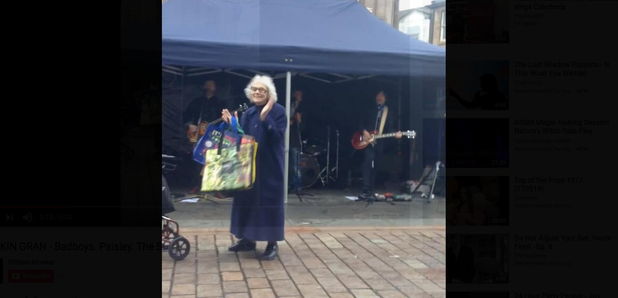 Paisley's elderly inhabitants can't get enough of the rock, as this video proves.
A pensioner stole the show at The Spree arts festival in Paisley this weekend.
As the local cover band Badboys brought their set to a climax with a version of AC/DC's Highway To Hell, an elderly woman wandered by and couldn't help getting involved.
Her performance caught the attention of the crowd and the Badboys have called upon the nation to get the "AMAZING RAWKIN GRAN" to go viral.
We'll try our best!