WATCH: Remember When Mark Hoppus Made A Spoof Kids Album?
15 March 2017, 10:47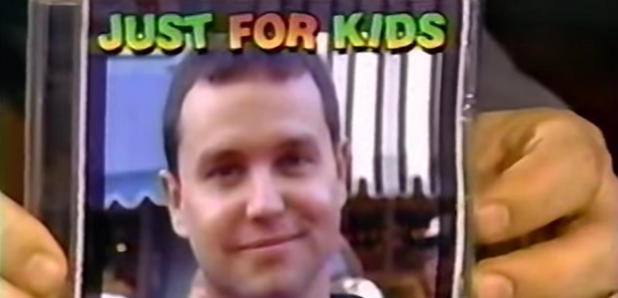 Celebrate the Blink 182 rocker's birthday in this throwback Jimmy Kimmel clip.
Mark Hoppus has always been an absolute dude, but back in 2003, he showed just what a good sport he was by doing a spoof on the Jimmy Kimmel show.
Speaking to the television host, a fresh-faced Hoppus jokes about his "side project" before footage cuts to him talking about his kids album, and performing to kindergarten children.
Watch the 13-year-old clip, courtesy of Maria Alice Maia below:
Well that escalated quickly!
Meanwhile, tickets for Blink 182 are set to bring their California album to the UK this summer.
Speaking to Radio X, Blink drummer Travis Barker confirmed he'd be travelling "by boat" to play the string of gigs.
However the rocker - who hasn't flown since his near-fatal plane crash in 2008 - revealed he'd be anything but Bored To Death, and would be keeping very busy on the Queen Mary 2, by working out, drumming for hours and laying down tracks in his travelling studio.
The drummer also added that fans can expect brand new music from the band, which will appear in a deluxe version of their current album.
The 40-year-old told Radio X: "We're actually gonna get back in the studio in a couple of weeks and work on the deluxe version of California, which will include some songs nobody's heard yet".
Photo: YouTube/Maria Alice Maia/Jimmy Kimmel/ABC