Watch As Kanye Fans Get Tricked With Fake Yeezy Trainers
19 October 2016, 15:48 | Updated: 19 October 2016, 15:51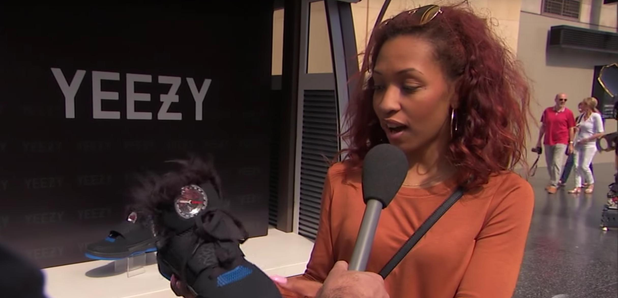 Jimmy Kimmel fooled this gullible lot with bargain shoes, which featured a stuck-on compass and a fake fur trim.
A group of unwitting Kanye West fans were pranked into thinking bargain trainers were actually the next line of Yeezys.
Despite Kanye's new shoes costing around $350 (£284), staff at Jimmy Kimmel Live managed to pimp up a pair of $12.50 shoes with fake fur and a stick-on compass, and pass them off as the rapper's own creation.
Worse still, fans of the Saint Pablo rapper were urged to try on the trainers and even test its special functions... which of course, were completely false.
Watch this hilarious vid below:
Maybe it says more about what Kanye's willing to sell, than how gullible his fans are.
After all, looking at the real deal... they aren't actually that different.
We think maybe Jimmy Kimmel just found himself a new enterprise...