WATCH: Doormen Return Woman's Phone With Surprise Video Message
3 October 2016, 11:32 | Updated: 3 October 2016, 17:44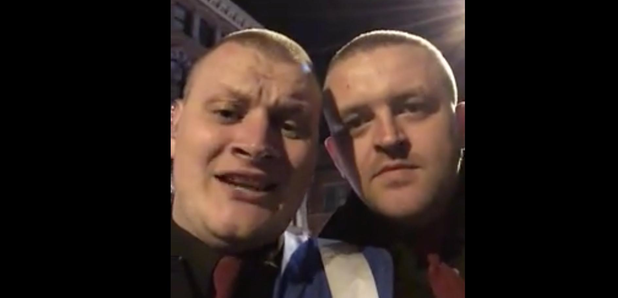 The Good Samaritans thought they'd have a laugh before doing their good deed.
Ever misplaced your phone on a night out and kicked yourself the next day?
Luckily for Ali Cook, when she left her phone on the table at the Walrus in Manchester, it was returned to her by two very honest doormen. Not before they left her a surprise video message first, though.
Taking to her Facebook page, Ali posted their video, explaining: "So after losing my phone on Saturday night, I got it back but then discovered this on it...!! Brilliant!!"
Watch their sweary video below:
Despite the fact the doormen know how to "unlock" phones, they let Ali know just how lucky she is, while cracking themselves up over Ribena.
The amused phone-owner had the last laugh, though, since the bouncer's last piece of advice was: "Don't put us on Facebook, because we don't like that!"
Looks like she took their advice then, eh? Nice one Ali.
Photo: Facebook/Ali Cook