Watch Bill Murray Take Tequila Shots As He Works At His Son's Bar
19 September 2016, 10:07 | Updated: 19 September 2016, 10:22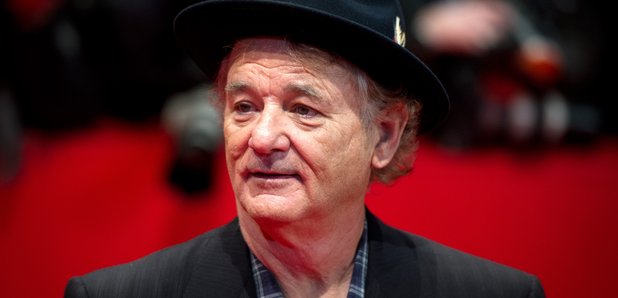 You can also watch Bill Murray sing along to The Rolling Stones whilst serving this weekend.
If you were lucky enough to be in New York this weekend, you could have popped by Brooklyn and grabbed a beer with Bill Murray. Could there be any better way to spend a Saturday afternoon?
The comedy legend was bartending at his son's new bar 21 Greenpoint. And by the looks of things of social media, he was a huge hit. Take a look at the video below to see the massive queue outside the bar.
Murray started serving around 7pm and told punters "i've already done four shots" whilst pouring himself some tequila. Love or hate the stuff, you'd definitely slam one back with the Ghosbusters star.
Plus, footage has emerged of Murray singing along to The Rolling Stones' tracks Start Me Up and Miss You. By the looks of the videos it seems Bill thoroughly enjoyed his time playing bartenders.
Maybe he'll go on a european tour and pop by one of our London pubs?