Remember When Rachel & Chandler From Friends Were In A Windows 95 Video Guide?
27 August 2016, 10:29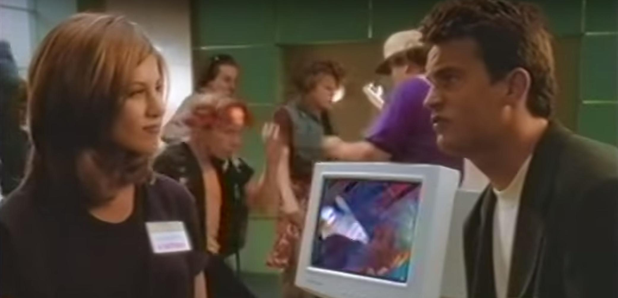 Celebrate 21 years of the Microsoft operating system with this bizarre video, featuring Jennifer Aniston and Matthew Perry.
This week, the world celebrated 21 years since the launch of Microsoft's Windows 95, which changed the face of desktop computers forever, giving us long file names, the Recycle Bin and even more dodgy-looking screensaver options.
But did you know the tech company enlisted the help of Friends actors, Jennifer Aniston and Matthew Perry, for their video guide? No? Well they did... and it's a goodie.
Watch their bizarre video, uploaded to YouTube by FooltechFromTheAshes, below:
Not only is it a whopping 56-minutes long, but it has some choice quotes in it such as "this is so trippy".
Seriously though, could it BE any more cringe?
Photo: YouTube/Windows 95/FooltechFromTheAshes