Plane Diverts Because Of "Foul Smell" Coming From Toilet
8 March 2017, 11:10 | Updated: 8 March 2017, 13:10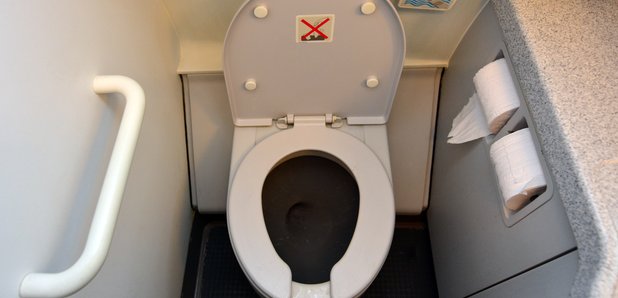 Pilots had to divert their flight because a horrible odour coming from the toilet overpowered the entire plane.
A SpiceJet aircraft, which was flying from Bangalore to Delhi in India, was forced to change direction and land at the nearest airport when passengers noticed a bad smell coming from the toilets during their journey.
According to The Mirror Online, the ghastly odour was unbearable for the passengers, and when it wafted towards the pilots in the cockpit they had no other option but to land prematurely and investigate.
An airline spokesman said: "SpiceJet B-737 operating SG192 had to be diverted to Hyderabad due to very foul smell from forward lavatory coming into the cockpit.
"After landing in Hyderabad, the lavatory and cockpit were thoroughly cleaned and ventilated before the aircraft was released for service."
But after a thorough inspection of the transportation, which included the plane being cleaned and ventilated for three hours, the source of the pong was still unknown.