WATCH: Girl Finds Out Posh L'Attic Clothes Are Just Hand-Me-Downs From The Attic...
9 September 2016, 16:37 | Updated: 9 September 2016, 16:44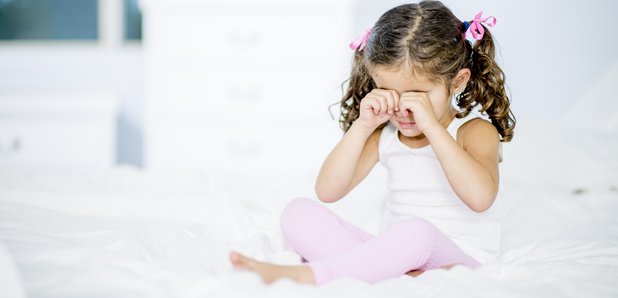 Because sometimes being a parent is the most rewarding job ever.
When we think about the best parts of being a parent, we're not thinking about the laughter or the unconditional love. We're thinking about all the random crap we can make up that our kids will believe no matter what.
So we can totally understand why Claire McCormack couldn't contain herself when she finally fessed up that the posh shop she told her daughter her clothes were from were actually just hand-me-downs from her two sisters.
Ever heard of the designer store L'Attic? No? Well, that's obviously because it doesn't exist. Unfortunately, little Katie was none the wiser up until a few weeks ago.
Watch her break the news, while trying to stop herself crying with laughter below:
Katie is pretty annoyed, but we think she'll just about forgive her mum... after a trip to a real shop.
Claire McCormack may have just blown her cover, but she is an absolute pioneer in our books and we will defo be trying it on our kids.
How does l'basement sound?