Man Gets Wasted In Ibiza, Buys A Coach For £28,500 On Ebay...
26 August 2016, 13:24 | Updated: 27 August 2016, 18:58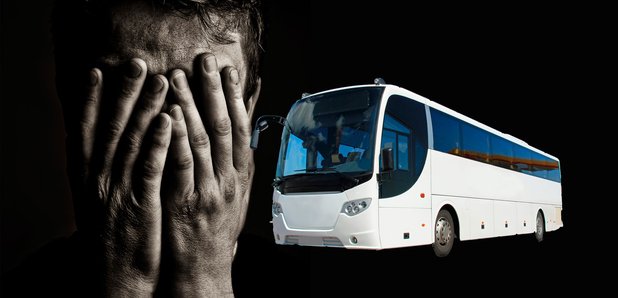 Davie Little shared his ridiculous holiday fail on Facebook this week.
Plenty of holiday-goers are known for going abroad with their mates and coming back with things they regret... and we're not just talking about dick tattoos either!
But, Davie Little's holiday japes in Ibiza led to him making the biggest cock up of all- and an expensive one at that.
As he explained on Facebook, after leaving a nightclub where he was "loving life," he looked at his phone, only to realise he'd committed to buying a coach on eBay for a eye-watering £28,500.
See his post below:
Bet he's not loving life so much now...