WATCH: Forget Bake Off! Remember Keith Lemon's Great British P*ss Up?
27 September 2016, 12:48 | Updated: 30 September 2016, 14:24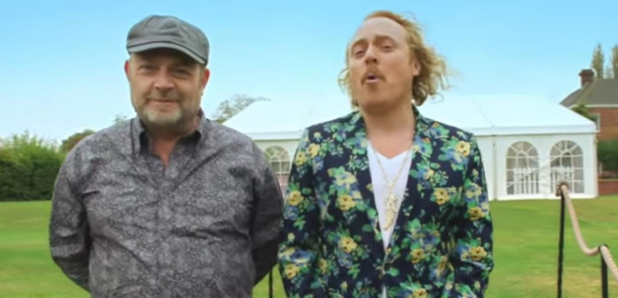 See him joined in the "beer tent" by Cold Feet actor, John Thomson, and some very tipsy contestants.
Everyone's been talking about The Great British Bake Off, and all the drama surrounding its move to Channel 4.
But do you remember Keith Lemon's awesome ITV2 sketch, which explored what would happen if the family-friendly baking show was about drinking instead?
No? Well get ready to watch the genius that is The Great British Piss Up, where the aim of the game is to get "absolutely sh*tfaced". Their words, not ours.
Re-live the magic courtesy of ITV2 and Facebook user Lee Bate, below:
Classic!
Remember, this is purely a spoof, so always drink responsibly kids.
For any advice or information surrounding alcohol consumption, visit drinkaware.co.uk.
Photo: ITV2/The Keith Lemon Sketch Show