Watch John Cleese's Awesome Recap Of The Walking Dead
19 October 2016, 17:45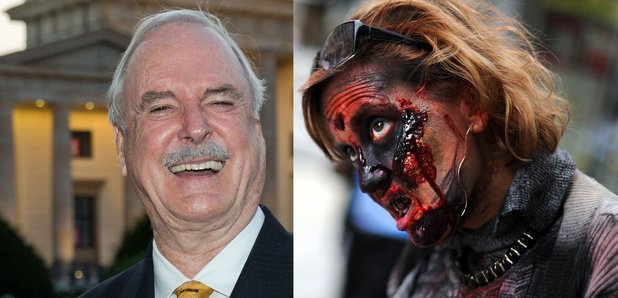 Get up-to-date with his hilarious walk-through of the zombie series so far.
Earlier this year, Samuel L. Jackson had us laughing over his sweary Game Of Thrones recap, and now British comedy legend John Cleese has worked his magic on The Walking Dead.
In a hilarious video hosted by Now TV, the Fawlty Towers star takes us through what's happened so far in anticipation of its seventh season, and teaches us crucial lessons- with the most important being that THERE ARE NO SAFE PLACES.
If you're hoping on slowly catching up on the series, be warned that this is full of spoilers, blooshed and lots and lots of zombies.
Watch it below:
Amazing.
Anyone just tempted to keep watching the funny re-cap videos instead of the whole series?
As if!
The Walking Dead returns to FOX for its season premiere on n Monday 24 October at 9pm.
Photo: PA/Getty