This Girl Wrote Her Essay While She Was Drunk, Then Actually Handed It In..
25 September 2016, 06:00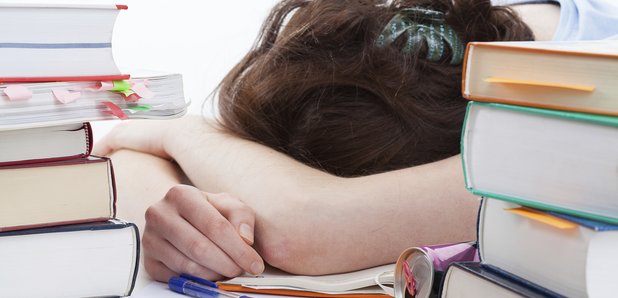 A student has shared the perils that come along with drinking and writing...
If we have to be honest, uni is basically hard for the last year, but before that, most people just party way too hard and hand in essays ridiculously late.
But, when it came to trying to write an assignment at the last minute, one student by the name of McKenna Clarke took things to a whole new level.
In fact, she left her essay so last minute she ended up just writing it after a night out, and handing it in while she was still drunk.
Taking to Twitter to share her utter folly, McKenna wrote: "PSA: don't write papers hammered and then turn them in like me"
See just what she handed in below:
PSA: don't write papers hammered and then turn them in like me pic.twitter.com/qFCFvIJVur

— McKenna clark (@kenna_bo__benna) September 17, 2016
We don't know what's worse; the band grammar, the awful spelling, or the fact she ends the essay with the words: "Love you".
Actually, it's definitely the "Love you" bit...
Definitely.
One Twitter user did make a good point though.
@kenna_bo__benna i mean...at least its not plagiarized.

— Bekah Berger (@BekahBerger) September 23, 2016
Every cloud?
Please remember to drink responsibly kids.