Chef "Grossed Out" By Pineapple Pizza Order
7 March 2017, 13:55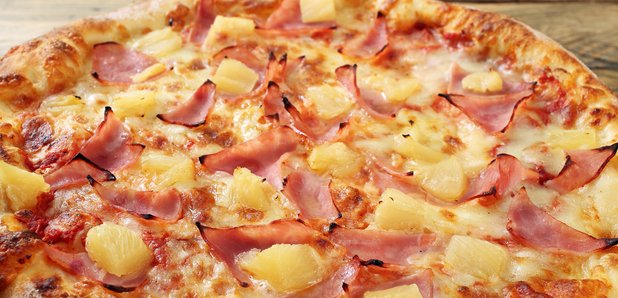 A takeaway refused to make a Hawaiian pizza and refunded the customer's money. Were they right?
A customer was sent money by a takeaway that refused to put pineapple on their pizza order, saying it was "gross".
The woman ordered a pineapple pizza from an unnamed takeaway but instead of making her choice, the chef was too "grossed out" by her topping selection.
The Daily Mirror reports that the pizzeria are "against" the Hawaiian classic, and sent the pizza to the customer with $5 included in the box and a note that said ""Couldn't bring myself to put pineapple on it. That's gross. Sorry".
The Twitter user @Try2ShootUsDown, who ordered the pizza wrote: "Acidic fruit with tomato sauce and hot cheese. It's intense."
I ORDERED A PIZZA WITH PINEAPPLE AND pic.twitter.com/VkmdaHYBwe

— ali (@Try2ShootUsDown) March 5, 2017
The sweet vs savoury pizza debate hotted up last month when Iceland's president Gudni Thorlacius Johannesson told schoolchildren he was "fundamentally opposed" to putting pineapple on pizza and would pass a law against the practice if he could.
What do you think?