Burglar Breaks Into Sex Shop To Watch Porn
3 March 2017, 10:30 | Updated: 3 March 2017, 11:12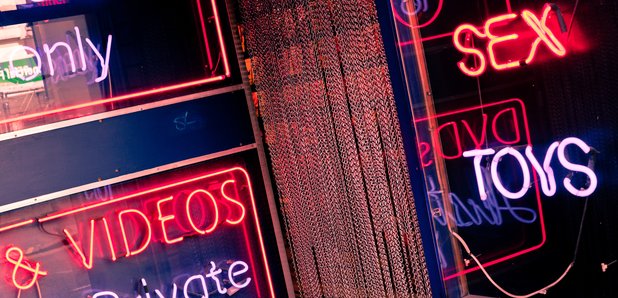 The tea-leaf also made off with a blow-up doll. This is a desperate crime. VERY desperate.
A burglar broke into a sex shop in Manchester to watch porn and steal a blow-up doll.
The as-yet unnamed man caused £1,500-worth of damage breaking into The Adult Shop in Bury.
But he ignored the more expensive items on offer - apparently worth around £25,000 - he reportedly just stuck on a porn DVD and left with only a blow-up sex doll.
Baffled shop owner Alan Brook told the Manchester Evening News: "There's a lot of valuable stuff here he could have taken, like a computer and DVD player and a £10,000 photocopier.
"There must be £25,000 of kit in there but that doll was the only thing that was taken.
"It makes me wonder whether somebody has broken in just to steal that doll. That's certainly the impression the police gave me.
"It's obvious they've also been watching porn on the office computer, the cheeky bugger. But apart from the damage, nothing else has been stolen.
"It's probably cost me £1,500 to fix the roof and the ceiling."