WATCH: Bradley Walsh Cracking Up On The Chase IS Hilarious
27 April 2017, 14:36 | Updated: 27 April 2017, 17:41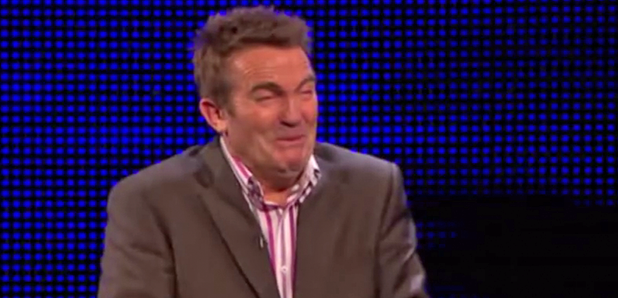 The man, the legend that is Walsh manages to make himself and YOU laugh - GUARANTEED.
We already know that Bradley Walsh is an absolute legend, right?
But there's the added bonus that when you watch The Chase, you not only get tough questions, and super-clever chasers, but you also get unexpected hilarity.
Some of these "tough questions" cause The Walshmeister to crack up good and proper.
No how matter how much we laugh, it's never as much as a certain Mr Walsh.
Just try not to laugh when you watch this hilarious compilation of his funniest moments. We bet you can't keep a straight face…
We think the people who compile the questions are definitely on the wind-up…