What's The Weather Forecast For Victorious Festival 2017?
25 August 2017, 15:23 | Updated: 7 September 2017, 10:48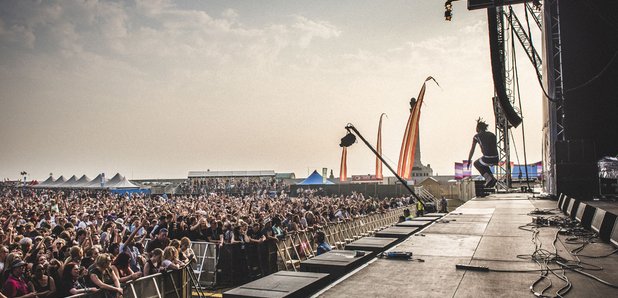 If you're heading down to Southsea for this weekend's festivities, here's what you need to know.
Victorious Festival takes place this weekend at The Common and Castle Field in the beautiful seaside location of Southsea, Portsmouth between Friday 25 and Sunday 27 August 2017.
This year's artists include Stereophonics, Elbow, Madness, The Charlatans, Jake Bugg, Maximo Park, Franz Ferdiand, The Dandy Warhols, Feeder, Slaves and many, many more. For more info, see www.victoriousfestival.co.uk.
Radio X will be down there too, with Johnny Vaughan and Gordon Smart broadcasting LIVE from the Strongbow Yard across the weekend.
But what's the weather looking like?
Well, it would seem that it's going to be LOVELY. There'll be a touch of cloud across the three days, but there will be some sunshine and highs of 24 degrees on Saturday and Sunday. It also looks like it'll stay dry the entire weekend!