Great Escape reveals first 100 acts
22 January 2014, 08:00 | Updated: 23 August 2017, 09:43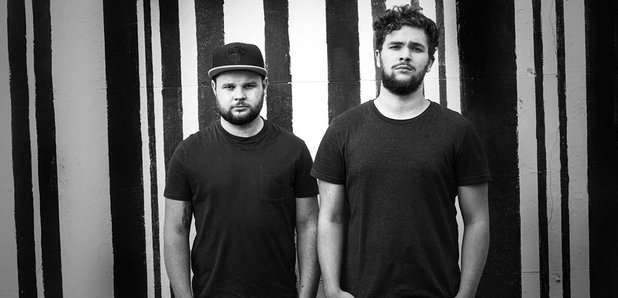 Radio X are hooking up with this year's Great Escape festival to host our own stage.
The first 100 artists to play this year's event have been announced, including Radio X Great X-Pectations artists Royal Blood, Circa Waves, Jungle, Dolomite Minor and Amber Run.
The line up for the Radio X's own special stage will be announced soon.

"This will be our 9th festival, and it really feels like the event has become stronger year on year," Festival Director, Kat Morris said.
"The Great Escape prides itself on showcasing the very best upcoming talent and we aim to produce a line-up which shows a true cross section of emerging artists, locally and internationally, and offer hundreds of incredible gigs, accessible to festival-goers with just one wristband. We're really excited by how this years' line-up is shaping up."
The Great Escape takes place across 35 venues in Brighton 8-10 May 2014.

Early bird tickets are on sale now (but are limited).

The full TGE 2014 line-up so far:
AMBER RUN / ANDY SHAUF / ARC IRIS / ARTHUR BEATRICE / AS ANIMALS / AUTOBAHN / BABY IN VAIN / BABY STRANGE / BEARD OF WOLVES / BEAUTIFUL BOY / BENJAMIN CLEMENTINE / BLACK CITY LIGHTS / BLAENAVON / BROKEN TWIN / CHARLI XCX / CHERUB / CHLÖE HOWL / CIRCA WAVES / CLEO T / COURTNEY BARNETT / D/C / DARK FOR DARK / DARLIA / DENAI MOORE / DIVE IN / DOLOMITE MINOR / DOOM SQUAD / DOUGLAS DARE / DUNE RATS / ELLA EYRE/ EROTIC MARKET / FABIENNE / FAT WHITE FAMILY / FEMALE SMELL / FEMME / FLUX PAVILION / FLYTE / FTSE / FUTURE ISLANDS / FYFE / GIANNA LAUREN / GINGER AND THE GHOST / GLORY GLORY / HANNAH GEORGAS / HERMITUDE / HOLY STRAYS / HSY / HUMAN PYRAMIDS / JAAKKO EINO KALEVI / JAY ARNER / JEREMIAH JAE / JEREMY NEALE / JUNGLE / KELIS*/ LABYRINTH EAR / LEON T PEARL / LONELY THE BRAVE / LOVEPARK / MAJOR LEAGUES / MARIKA HACKMAN / MATTHEW AND THE ATLAS / MAX MARSHALL / MICKEY LIGHTFOOT / MONEY FOR ROPE / NEW DESERT BLUES / OLIVER WILDE / ORVAL CARLOS SIBELIUS / OY / PAWWS / PHOX / POWDER BLUE / REJJIE SNOW / ROSIE LOWE / ROYAL BLOOD / RUSSIAN RED / SAINT RAYMOND / SAMARIS / SATELLITE STORIES / SEPTEMBER GIRLS / SHOPPING / SHY NATURE / SIN COS TAN / SLAVES / STUBBORN HEART / SUNDARA KARMA / THE BONY KING OF NOWHERE / THE CREASES / THE CROOKED BROTHERS / THE DARLINGTONS / THE OSCILLATION / THE SCENES / THEO VERNEY / TOVE LO / TRAAMS / TRAUMAHELIKOPTER / TRAVIS BRETZER / WET / WHITE LUNG / WILSEN / WOMANS HOUR / YOUNG SUMMER / YOUTH MAN / YUMI AND THE WEATHER