The Great Escape reveal full list of artists
27 March 2014, 06:00 | Updated: 23 August 2017, 09:43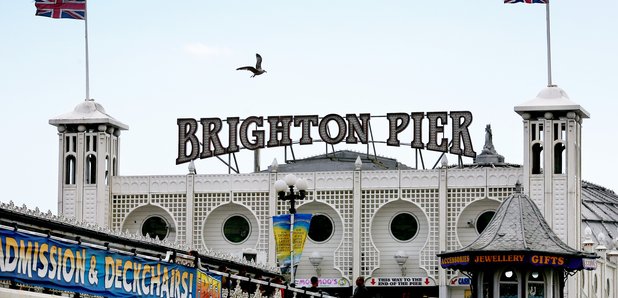 Here is the complete and final bill for the Brighton-based festival, which takes place across 35 venues in Brighton between 8 and 10 May. Wild Beasts, Augustines, Jimi Goodwin and many more are already lined up.
The final additions include Trans, Drowners, Blue Daisy, Glass Animals, MØ, Clean Bandit, Claire and LE1F.

Radio X will be down in Brighton over the weekend, curating our own stage - more details to come, next week.

There will also be the usual variety of industry talks, panel debates, targeted networking sessions and keynote interviews for industry professionals and music business fans. Music Finland has been named as the International Partner for 2014, with a number of up and coming artists from that country slated to play.

ALBERT ALBERT / ALICE BOMAN / AMATORSKI / AMBASSADEURS / ANNIE EVE / ANTIMATTER PEOPLE / AUDIENCE KILLERS / BADBADNOTGOOD / BALLET SCHOOL / BANG BANG BANG / BILLY LOCKETT / BITE THE BUFFALO / BLIZZARD / BO SARIS / BOREAL SONS / BRNS / BROLIN / BUFFALO DAUGHTER / CALLING ALL CARS / CARNIVAL YOUTH / CHARLIE CUNNINGHAM / CHILDHOOD / CLAIRE / CLARE MAGUIRE / CLEAN BANDIT / COELY / COVES / DIZRAELI AND THE SMALL GODS / DOG IS DEAD / DROWNERS / EAGLES FOR HANDS / ELIZA AND THE BEAR / ETCHES / ETHAN JOHNS / EYES AND NO EYES / EZRA FURMAN / FRÀNÇOIS AND THE ATLAS MOUNTAINS / FREDDIE DICKSON / FUTURE FOLK ORCHESTRA / GAVIN JAMES / GLASS ANIMALS / GOD DAMN / GOMAD! & MONSTER / GRUMBLING FUR / HANNAH PEEL / HIDDEN ORCHESTRA / HIS CLANCYNESS / HOLLIE COOK / HONEYBLOOD / I HAVE A TRIBE / ICHI / JARGON V.A / JENN GRANT / JESS GLYNNE / JLYY / JOSH FLOWERS & THE WILD / JOSH RECORD / JUNGLE DOCTORS / KATE MILLER-HEIDKE / KHUSHI / KID WAVE / KIERAN LEONARD / KIMBERLY ANNE / LAY LOW / LE1F / LISA KNAPP / LITTLE DRAGON / LOLA COLT / LOOKS / LUKE HOWARD / MAJOR LOOK / MARMOZETS / MAYU WAKISAKA / MAZES / MEANWHILE / MEN'S ADVENTURE'S / MISE EN SCENE / MISTER WIVES / MISTY MILLER / MØ / NEIGHBOUR / NORMA JEAN MARTINE / PALE GREY / PANAMA WEDDING / PEARLS NEGRAS / PERSIAN RABBIT / PRIDES / RACHAEL DADD / RARE MONK / RHODES / ROGER MOLLS / SALT ASHES / SEOUL / SERAFINA STEER / SHEPPARD / SHIFT K3Y / SMOOVE AND TURRELL / SOPHIE JAMIESON / STICKY FINGERS / SUPERFOOD / TARO&JIRO / TCTS / TEAM ME / TED ZED / THE AMAZING SNAKEHEADS / THE ANIMEN / THE CORONAS / THE DIAMOND AGE / THE RAILS / THE ROYAL CONCEPT / THE SUBWAYS / THE WET SECRETS / THE XCERTS / TOMAS BARFOD / TRANS / TWIN ATLANTIC / ULLA NOVA / VIMES / WERKHA / WHILK AND MISKY / WHITE HINTERLAND / WILLIAM CARL JR / XXANAXX / Y.O.U / YOU ARE WOLF / YOUNG AND SICK / ZHALA