Reading And Leeds Festivals 2017 Weather
25 August 2017, 06:00 | Updated: 25 August 2017, 12:41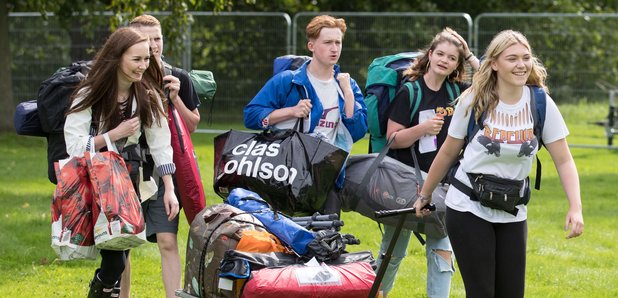 What's the weather looking like at this weekend's event?
Reading and Leeds festivals take place this weekend between Friday 25 and Sunday 27 August. Headliners this year are Kasabian, Eminem and Muse.
How's the weather looking at Richfield Avenue and Bramham Park?
Well, not bad, actually…
Reading: Party cloudy on Friday with highs of 22 degrees, Saturday will be very cloudy and slightly cooler at 23 degrees, while Sunday will be the warmest and sunniest day. Luckily, the weekend will be dry!
Leeds, meanwhile will also be dry with highs of 21 degrees on Saturday and Sunday. The weekend will be cloudy and humid, with the brightest day being Saturday.