Fat Boy Slim Talks Reading & Leeds Set, Teases Glasto Slot
2 February 2017, 17:03 | Updated: 17 August 2017, 15:24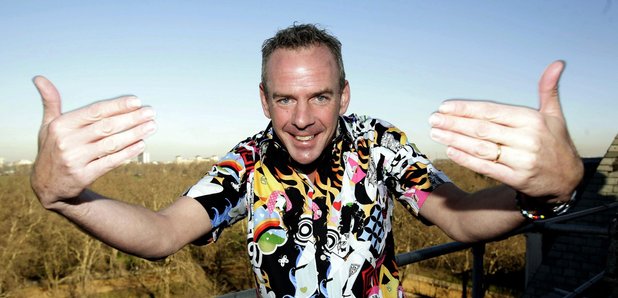 The Praise You DJ spoke to Radio X about what to expect from his first ever gig at the twin festival.
Fat Boy Slim has revealed what fans can expect from his set at Reading and Leeds 2017.
The DJ - whose real name is Norman Cook - spoke to Radio X about playing the festival for the first time this year, saying: "I find it quite incredible actually that in 32 years in the business, which is about the same time that Reading's been going, I've never done it."
"It just never felt right. It never felt like it was the right festival for me to be at. But then I think realise now that we're meeting in the middle and I should be there.
"So we're going to have a little party in the midst of whatever else is going on".
When asked if he had a busy summer ahead, the Right Here, Right Now star let slip that an appearance at Glastonbury was on the cards.
"It is pretty much full. I'm doing a residency in Ibiza," revealed the 53-year-old, adding: "Tomorrow Land, Reading and Leeds, Glastonbury, Wildlife, Parklife, any kind of life you want."
Talking about how music events have changed over the years, he mused:"Nowadays festivals have got so big, and they've kind of been incorporating everything and people go to maybe one, two festivals a year... and they don't just want to hear one type of music.
"So they've become less specialist and more inclusive."
Fat Boy Slim is joined on the Reading & Leeds bill by the likes of Muse and Kasabian, who are the first two confirmed headliners.
Recommending one act on the line-up in particular, Cook said: "Major Lazer I'm very good mates with, and If you're a rock fan who's not sure about dance music, go see Major Lazer. They will win you over."
See more of the acts announced for Reading and Leeds 2017 here:
EEZ-EH EEZ-EH @KasabianHQ will be headlining #RandL17 plus more acts announced pic.twitter.com/SFG2URC1Ar

— Reading & Leeds Fest (@OfficialRandL) January 26, 2017