Paul McCartney Announces UK Shows And Roskilde Headline Slot
6 March 2015, 10:16 | Updated: 23 August 2017, 10:52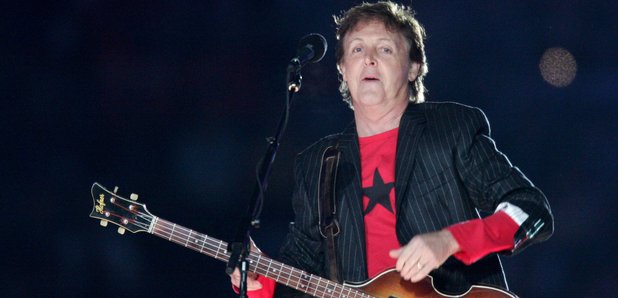 Sir Paul has confirmed some huge UK arena shows this summer and also announced he'll be topping the bill at the Danish festival.
It's coming up on 50 years since he recorded Yesterday with The Beatles, but Sir Paul McCartney is showing no signs of slowing down.

He's just announced a raft of European tour dates, including UK shows in London, Birmingham and Liverpool. It'll be his first British concerts since 2012.

McCartney said: "It's always great when you get to play in your home country. It's been a little while since I've performed here so we're planning a few surprises and looking forward to playing some songs we've never played here. We've taken this tour all over the world but there's nothing quite like rocking out with your home audience. We'll see you soon."

He'll also be playing some huge shows across European cities like Paris, Oslo and Stockholm.

Tickets will go on sale on 9 March at 10am, with the London show taking place on the 50th anniversary of Yesterday.
Sir Paul said: "I'm often never aware of these anniversaries until someone points it out. People always say to me 'Hey, did you know it was 30 years since this and 30 years since that', so it's impossible to stay on top of it all. But I never need an excuse to celebrate so it's always nice to hear! For me it's a happy coincidence that The O2 show falls at this time."

"It's great that people all over the world reacted so well to the song, it's all you can hope for! It feels like it has taken on a life of its own over the years. The song still is and always has been an important part of our live show."

"It's always very emotional for me to hear crowds singing it so loudly at my concerts and I'm looking forward to singing it along with the audience at the O2 in May."


SIR PAUL MCCARTNEY TOUR DATES 2015
23 MAY 2015 LONDON, THE O2
27 MAY 2015 BIRMINGHAM, ARENA
28 MAY 2015 LIVERPOOL, ECHO ARENA
4 JULY 2015 ROSKILDE FESTIVAL