Muse to headline Roskilde Festival in Denmark
27 November 2014, 13:17 | Updated: 27 November 2014, 14:20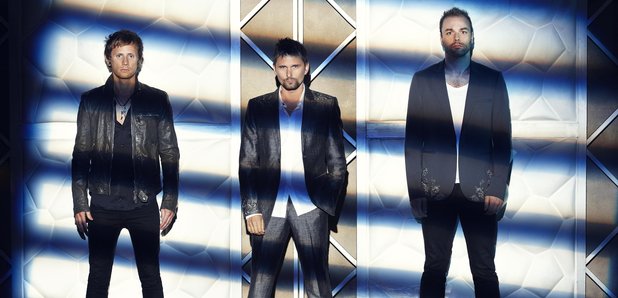 The Devon trio have been added to the line-up along with St.Vincent and The War On Drugs.
Muse have been confirmed as headliners for Roskilde 2015, with St.Vincent and The War on Drugs also joining them in Demark for the week-long festival.

Organisers have promised Muse will play new material at the show, with the band currently recording their seventh album.

Almost 170 acts will play the festival, with 30 confirmed so far.

Roskilde sees 75,000 tickets for the full festival on sale, as well as 20,000 one-day tickets.

Line-ups for the major European festivals are picking up speed at the moment, and Muse are now confirmed to be playing some of the biggest.
MUSE 2015 FESTIVAL DATES:
29 MAY 2015 - ROCKAVARIA, GERMANY
30 MAY 2015 - DER RING - GRÜNE HÖLLE ROCK, GERMANY
5 JUNE 2015 - ROCK IN VIENNA, AUSTRIA
12 JUNE 2015 - PINKPOP FESTIVAL, NETHERLANDS
13 JUNE 2015 - DOWNLOAD FESTIVAL, DONINGTON
28 JUNE 2015 - ROCK WERCHTER, BELGIUM
09 JULY 2015 - NOS ALIVE, PORTUGAL
11 JULY 2015 - BBK LIVE, SPAIN
18 JULY 2015 -ROCK IN ROMA, ITALY