This guy showed SO much commitment sneaking drink into a festival
17 September 2017, 10:00 | Updated: 16 September 2019, 12:31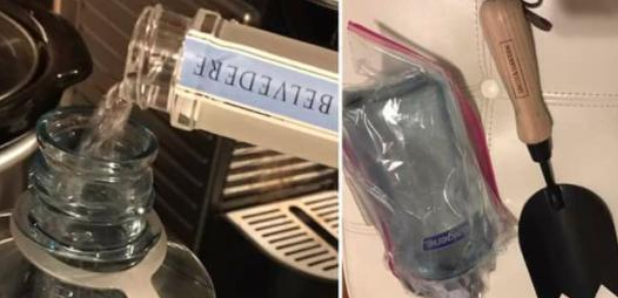 Alex Diamond and his mates went above and beyond to stash booze by burying it onsite WEEKS in advance.
If you've ever been to a music festival, you'll know that for the most part they have strict rules on how much alcohol you can bring in and exactly where you can drink it.
But that didn't get the best of Alex Diamond and his friends, who were so committed to sneaking in their booze to Electric Zoo Festival in the States, they visited the site three weeks earlier to bury it.
As Alex details on his Facebook page, Festival Pro Tips, his friends trekked to Randall's Island near New York City where the festival was taking place, dug their bottle of Belvedere vodka (which they'd decanted into a water bottle) and then dug it up when they were on site at the festival three weeks later.
He explains in another post: "The planning of the burial was simple. We used Google maps and marked our spot on GPS so we knew where it would be. Then we waited."
And by the look of this picture, and his entire Facebook Page, Alex's is pretty happy with the results and the notoriety he's gained.
Something tells us we haven't heard the last of Alex.