Isle Of Wight Outbid Glastonbury To Secure Fleetwood Mac
4 June 2015, 13:00 | Updated: 17 August 2017, 15:00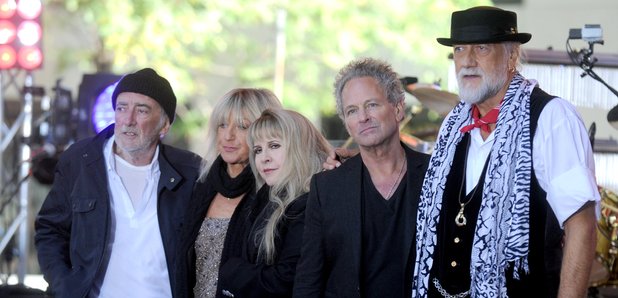 John Giddings, who runs the Isle of Wight festival, says he got his chequebook out to ensure Fleetwood Mac would headline his event rather than Glastonbury.
There's just a week to go until this year's Isle of Wight Festival, which boasts a top line-up with the likes of Blur, The Prodigy and The Black Keys. Also headlining are music legends Fleetwood Mac, who had been hotly-tipped to play Glastonbury 2015.

In a new interview with Music Week, Isle of Wight organiser John Giddings has revealed how he persuaded Fleetwood Mac to play his festival: he paid them more money.

"Glastonbury are in a privileged position, whereby they sell out in advance.

"They could book my granny and still have a festival. The rest of us are still in the realms of having to book a decent line-up and make it attractive to people and want them to come."

Giddings gave the impression that the Glastonbury head honchoes were a bit jealous too: "Michael Eavis said, 'How did you get Fleetwood Mac?' I said, I paid them!"

Isle of Wight runs from 11-14 June, with tickets still available here.