Iggy Pop and Siouxsie Sioux Announced For Yoko Ono's Meltdown
4 April 2013, 13:03 | Updated: 12 August 2013, 12:22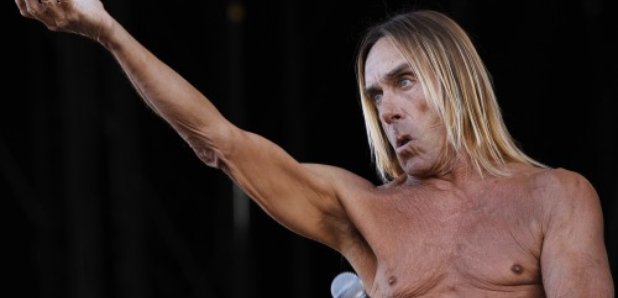 Iggy and The Stooges, Siouxsie Sioux, Thurston Moore and Boy George are among the line up for this year's Meltdown Festival.
The annual music and culture event at London's Southbank Centre (celebrating it's 20th anniversary) is this year curated by Yoko Ono - who is celebrating her 80th birthday in 2013.
Anthony (of Anthony & The Johnsons fame), Ray Davis, Morrissey and David Bowie have all looked after it in the past.
Meltdown takes place June 14 - 23 and will also feature:
- Activism and the Future: Two weekends of debate, workshops, films and performance
- Yoko Ono curates a special film programme at BFI including rare films by John and Yoko
- Yoko Ono's Sky Piece to Jesus Christ
The line up so far:
June 14 - YOKO ONO PLASTIC ONO BAND
June 15 - Siouxsie Sioux

June 15 - Cibo Matto

June 16 - Immortal Technique
June 18 - Reggie Watts plus Mac Lethal
June 18 - Amadeus Leopold

June 19 - Alva Noto and Ryuichi Sakamoto

June 19 - Thurston Moore
June 20 - Iggy plus The Stooges Savages

June 20 - Body/Head ft. Ikue Mori plus Mystical Weapons
June 21 - Deerhoof

June 21 - An Evening of Words and Music with Patti Smith

June 22 - Marianne Faithfull and Bill Frisell

June 23 - Boy George

June 23 - Double Fantasy Live With Special Guests: John Lennon and Yoko Ono's final album performed live

Tickets go on sale to Southbank Centre Members at 10am, Tuesday April 9 and to everyone else 10am Thursday April 11.