Hard Rock Calling and Wireless Moving to Olympic Park
22 January 2013, 12:01 | Updated: 17 February 2015, 15:40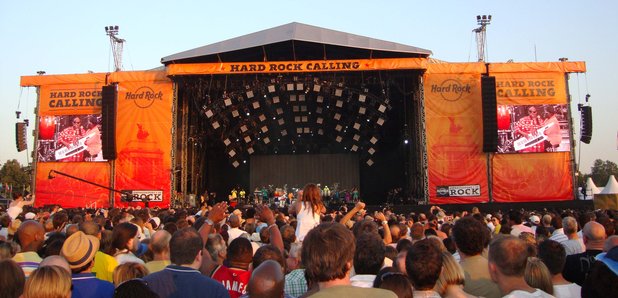 Wireless and Hard Rock Calling, previously held in Hyde Park, have been scheduled for the Olympic Stadium in July ahead of the full opening of the Olympic Park next spring.
Large music events held in Hyde Park have become increasingly controversial as local residents continually complained about noise and Westminster Council became stricter about curfews.
It culminated with Council officials pulling the plug on Bruce Springsteen at Hard Rock Calling last summer, while he was being joined on stage by Sir Paul McCartney, as it was running late.
Music Promoter Live Nation have now entered into a deal with The London Legacy Development Corporation to move its events to the Queen Elizabeth Olympic Park this summer - with a series of concerts planned as well as its two festivals.
John Reid, President of Concerts at Live Nation Europe said the company are "delighted" to have won the contact for Queen Elizabeth Olympic Park.
"In the coming weeks, we will unveil the headline acts for the first Wireless and Hard Rock festivals to be staged in London's new flagship venue, which promise to be the UK's blockbuster events of 2013," he added.