This Glastonbury Ban Could Transform The Festival In 2019
16 February 2018, 11:40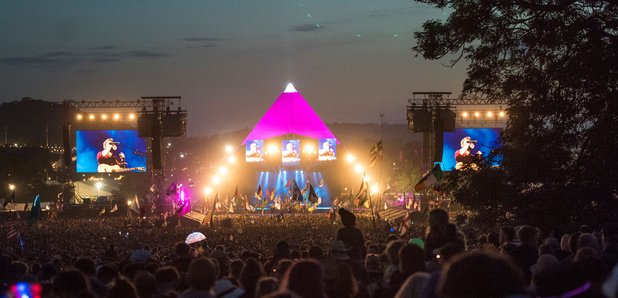 Emily Eavis has revealed a "big mission" for the festival next year.
Emily Eavis has revealed that Glastonbury festival organisers are working on banning plastic bottles.
Speaking to The Mirror at the VO5 NME Awards, she said: "Well there's lots going on at the moment, we're working on banning plastic bottles.
"It is an enormous project, it's taking a lot of time to tackle it with all the different people we work with.
"That's the big project at the moment, to get rid of plastic bottles across the whole site."
Meanwhile, festival founder Michael Eavis has revealed he will continue to "support" Oxfam following their recent sex scandal.
As The Mirror reports, he told the Press Association: "We've raised millions through the years with Oxfam - six million quid and everyone's said what a wonderful charity they are and we still support them."
He added: "And for a few dodgy people - like with the NHS you get a few dodgy doctors and it doesn't discredit the NHS does it. So why should it affect Oxfam?"
The 82-year-old also teased some pretty big news about the Glastonbury headliners in 2019, suggesting who we can expect to see at the top of the bill next year.
As the Metro reports, speaking to Radio 1 at the ceremony - where he picked up the gong for Best Festival - Eavis revealed some of the biggest acts will be "two or three that have never played".
With Glastonbury's rich history of of headliners who've started their careers playing smaller stages at the festival, it automatically begs the question as to whether they've finally secured headliners in Fleetwood Mac or Led Zeppelin for the Somerset event or whether they'll be heralding newer acts such as Kendrick Lamar.
Last year's event saw Radiohead, Foo Fighters and Ed Sheeran headline- with Thom Yorke and co. pleasing their fans with a rendition of their Creep anthem.
Watch it below:
Fans also created their own memories off-stage, with one proposing during Courteeners' set on The Other Stage.
Watch it here:
Lead photo credit: PA images/Matt Crossick/Matt Crossick/Empics Entertainment