Wolf Alice Play Surprise Set At Glastonbury Festival
26 June 2015, 11:46 | Updated: 26 June 2015, 17:24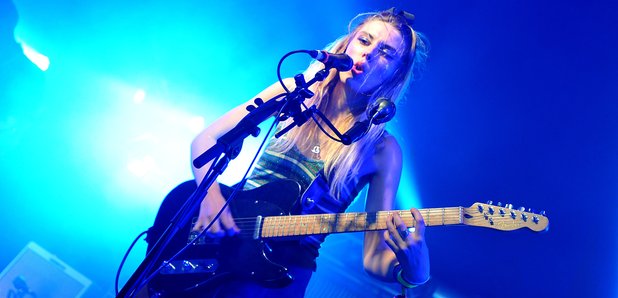 Radio X talks to the band at Glastonbury, just as they look forward to bagging a Number One album this weekend.
Wolf Alice played at surprise gig at Glastonbury Festival last night (25 June). The band took to the William's Green stage at around 9.30pm. As well as packing out the tent, they were joined on stage my Eoin Loveless of Drenge for their final song Moaning Lisa Smile.
Last night was rad pic.twitter.com/ntySh1ZPnr

— wolf alice (@wolfalicemusic) June 26, 2015
Our own Sunta Templeton caught up with the band after their secret set to find out how excited they were to be at Glasto and why their second year at the festival is different to the first.
Wolf Alice are also set to reach No.1 in the UK Album Chart, according to early indications. Their debut album, My Love Is Cool, was released on Monday 22 June and includes the tracks Giant Peach, Bros and You're A Germ.
Everything Everything, however, are hot on their tail. Their third album, Get To Heaven, is reportedly just a few thousand sales behind. The album includes the huge songs Regret and Distant Past.
This, of course, means that Muse's Drones has fallen from the top spot.
You can listen to You're A Germ and Regret below.
Wolf Alice - You're A Germ
Everything Everything - Regret