What Is The Weather Forecast For Glastonbury Festival 2017?
23 June 2017, 08:30 | Updated: 23 June 2017, 12:46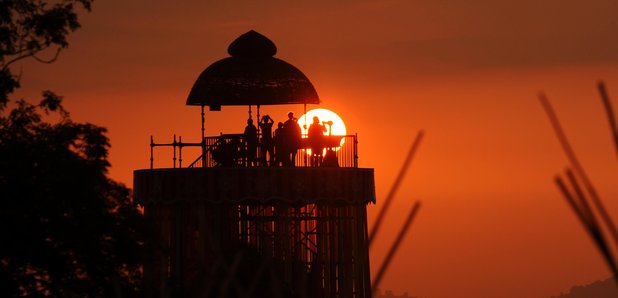 Find out whether the Somerset festival is set for a scorcher this year...
Glastonbury 2017 is almost upon us, and with the festival opening its gates on Wednesday 21 June this year, it remains to be seen whether music-lovers will be greeted by glorious sunshine or dreaded rain.
This year seems to look VERY promising with no mud baths forecast.... but you may need to pack a waterproof just in case of a couple of showers.
Friday is already significantly cooler than the previous week, but overcast and a with a high of 18 degrees.
Saturday will also be overcast, while Sunday will be very cloudy, with a chance of some sunny spells.
Some outlets are forecasting showers across the weekend, but after the all-time hottest Glastonbury day EVER on Wednesday, this could be a blessed relief for a lot of people...
While we can never totally be sure about the English weather, one thing we can bank on is the fact there are still plenty of acts to still to be announced for the festival.
With Glasto releasing its official stage times, and confirming "TBA" slots on The John Peel Stage and The Park Stage, Radio X considers some of the huge bands that could still make an appearance at Worthy Farm...
Take a look at who we think could be set for a secret gig: