WATCH: Damon Albarn Tells Glastonbury 2016 Crowd "Democracy Has Failed Us"
24 June 2016, 13:03 | Updated: 24 June 2016, 13:13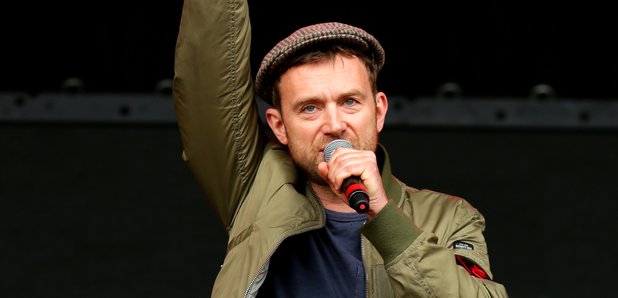 The Blur frontman spoke with "a heavy heart" on the Pyramid Stage during his performance with The Orchestra of Syrian Musicians.
Damon Albarn told the crowds at Glastonbury Festival today that "democracy has failed us."
The Blur man joined The Orchestra Of Syrian Musicians on The Pyramid Stage, where he spoke with "a heavy heart" about the result on stage.
Watch the video captured by The Times news reporter, Kaya Burgis, below:
Damon Albarn first Glastonbury star to mention EU result. "Democracy failed us because it was ill-informed." pic.twitter.com/4tnok61MUH

— Kaya Burgess (@kayaburgess) June 24, 2016
Albarn also urged music fans to not lose hope, saying: "I just want all of you to know, when we leave here, we can change that decision.
"It is possible."
Meanwhile, Glastonbury Festival's official Twitter has posted a poem from on site.
June 24, 2016
Artists from across the music world have also made their thoughts clear on the subject, with everyone from Noel Gallagher to Cher waxing lyrical on social media.