VOTE: Who Was The Best Glastonbury 2017 Headliner?
26 June 2017, 06:00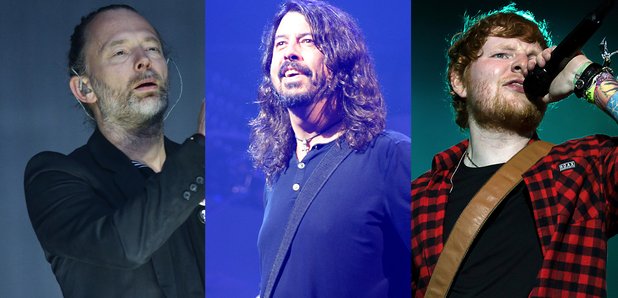 So, as the dust settles on another great festival at Worthy Farm, who do you think triumphed on the Pyramid Stage?
As the revellers make their weary way home and face up to reality again, it's time to take stock of 2017's Glastonbury Festival.

The weather went from scorching to quite nice, there was a little bit of politics (OK, quite a lot of politics), the odd surprise and three accomplished headliners.

But which act really made it for you on the Pyramid Stage? Here are our three contenders:
Radiohead
On the 20th anniversary of both the release of OK Computer and their memorable set at the festival, Thom Yorke brought the classics to the Pyramid Stage, thew in some "challenging" moments, and even ended on a couple of hits: Creep followed by Karma Police. He even got a sly dig or two in at Theresa May, the old scoundrel.
Foo Fighters
A triumphant return from Big Dave after blowing us out in 2015. Grohl is a one man party machine, blasted through a series of hard rockin' hits and even threatened to keep playing til they dragged him off. My Hero, Monkey Wrench, The Pretender, Everlong. All great moments - and a Queen cover too.
Ed Sheeran
One man, one guitar, lots of pedals. Anyone else would have been daunted, but with three Wembley Stadium shows under his belt, this was a walk in the park for young Ed. The crowd loved him and even risked their phone batteries to light up the field with their torches as Sheeran played his classic The A Team. It took him just six years to get to headline, but he earned it.

That's what we think - now who do YOU think was the best headliner this year?