The Vaccines: "Glastonbury Still Terrifies Us!"
28 June 2015, 00:19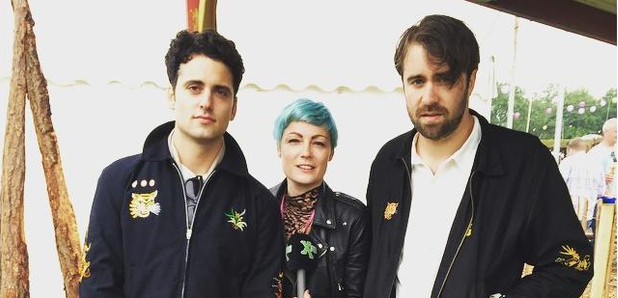 Sunta Templeton caught up The Vaccines backstage at Glastonbury and heard that even though it's their third time playing the festival, it still scares them silly.
They're Glasto veterans at this point, having played three times in the past few years, but The Vaccines have admitted that playing at Worthy Farm is still amongst the scariest gigs they play.
New album English Graffiti came out this year and the band have a huge UK tour to come later this year. Recently they've been promoting the album with intimate gigs, but the boys say festivals are a very different proposition.


THE VACCINES - HANDSOME (LIVE AT Radio X)
Justin said: "When you're in a smaller room, that's a real shared experience between the band and the crowd. You're all kind of sharing the same energy.
"I think there's more of a separation at a festival where the band have to rely on their own energy and the crowd have to rely on theirs."
"You're almost protected at festivals, you're kind of in your own space...but not here...Glastonbury always terrifies me a bit!" added Freddie.