This Is By Far The Best Festival Hack We've Ever Seen...
20 June 2017, 09:00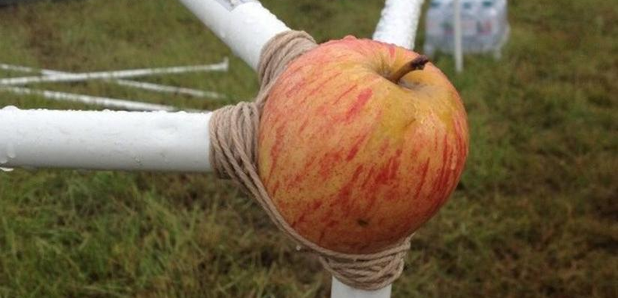 Remembering when a Glastonbury Festival camper schooled us all with a Braeburn apple.
With the festival season well underway, we've been giving you some of our best camping hacks and pieces of festival wisdom to ensure you're prepared.
However, one clever camper's ingenious way of fixing their broken gazebo at Glasto 2016 has still topped anything we've seen so far.
See their amazing feat, using what looks like a Braeburn apple, below:
To the person at #Glasto2016, who fixed their tent together using an apple, we admire you! pic.twitter.com/Z0qdQkRpOU

— Hatch (@social_hatch) June 27, 2016
Now that's inspired!
Something tells us that fixing anything with a perishable item has a considerably shorter shelf-life to it, though...
Picture: Twitter/Hatch