'Super-loos' for Glastonbury 2014
18 June 2014, 15:05 | Updated: 18 June 2014, 15:16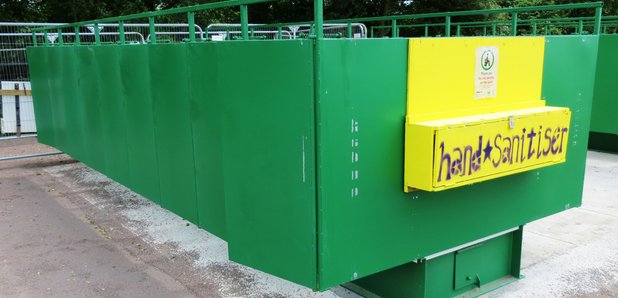 If you are heading to Glastonbury next week you can expect a more fragrant festival than previous years.
Organisers have confirmed they've invested £600,000 in almost 5,000 "super loos".

The long-drop and composting toilets are placed in 31 locations, each costing £20,000. They have the capacity of 28 gully suckers and do not need to be emptied during the festival

Festival organiser Michael Eavis admits he is excited about the new toilets.

"We're always improving stuff but the great thing for me, funnily enough, is the loos," he said.

"We have 31 units now, they cost £20,000 each, which is a lot of money but they don't have to be touched during the whole week of the festival.

"There's no smell, a huge capacity - it's a fantastic achievement. It's fundamentally a huge improvement."

It is hoped compost from the composting toilets will fertilise Worthy Farm for two years.