Petition Launched For New Order & John Barnes To Perform World In Motion At Glasto 2016
30 March 2016, 16:12 | Updated: 30 March 2016, 16:31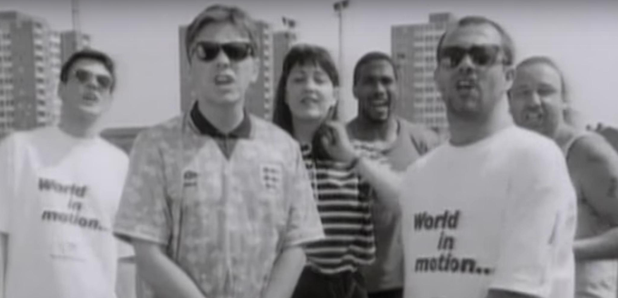 A fan is calling for the 1990 World Cup track to be performed with Keith Allen at the festival this year.
A fan has launched a petition to get New Order, Keith Allen and ex-footballer John Barnes to perform World In Motion at Glastonbury 2016.
Tom Sharp who started the petition on Change.Org has reached out to organiser Emily Eavis in the hopes reprising the 1990 World Cup song for England's Euro 2016 bid.
Sharp's statement on the site reads: "It's Euro 2016 this year. England genuinely have a decent squad (debatable). We could win the trophy (also debatable). But nevertheless, for the punters in the mud at Glastonbury this year, surely it'll be brilliant if John Barnes and Keith Allen came on stage to perform with New Order for the Three Lions anthem 'World in Motion'. Let's make this happen. Should England qualify from the group stage, the performance would go down a storm. "
Watch the original video below:
New Order once performed the track with Keith Allen during their slot on the Pyramid Stage in 2005. There was no sign of John Barnes - who famously performed the songs iconic rap - but they did have a camel on stage.
Re-live the magic moment below: