Nitrous Oxide "Not Welcome" At Glastonbury 2015
28 April 2015, 16:18 | Updated: 1 May 2015, 17:03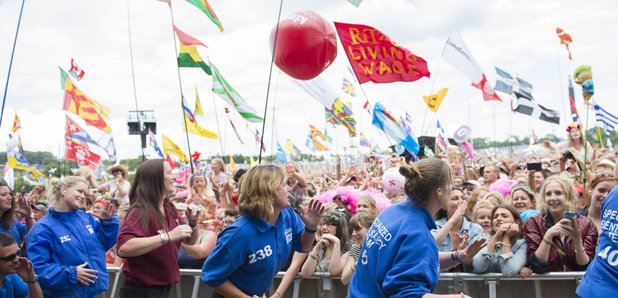 Festival organisers have asked attendees to not dampen the Stone Circle's spirit this year.
Glastonbury had stated that nitrous oxide, otherwise known as laughing gas, is not welcome at this year's festival, especially in the spiritual stone circle.
Green Fields co-ordinator Liz Eliot has said "I'm writing to ask for your help in reclaiming the King's Meadow – our Festival's Sacred Space – as a place where people can gather in peace, for fun and spiritual awakenings."
"Sadly the King's Meadow has lost its way. It's become known as a place where people take nitrous oxide, a damaging drug which pollutes our beautiful field with noise, litter and N2O gas (a greenhouse gas which is 298 times more polluting than carbon dioxide). Nitrous oxide is also dangerous: an exploding canister was the source of a major injury at last year's Glastonbury."
In 2014 it's reported that two tonnes of nitrous oxide canisters were cleaned up after the festival. "Nitrous oxide will not be welcome in the King's Meadow at Glastonbury 2015" Eliot continued, "and we will be asking people not to use it."
Glastonbury's Stone Circle is one of it's oldest and most sacred areas.
Glastonbury recently announced their line up, with Foo Fighters and Kanye West topping the bill. You can find out more here.