Michael & Emily Eavis Given Honorary Fellowships At Goldsmiths University
14 December 2016, 17:43 | Updated: 20 December 2016, 09:54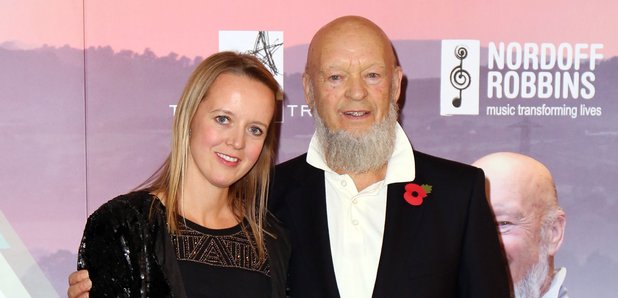 The father and daughter Glastonbury organising team donned a cap and gown today at the London university.
Michael Eavis and his daughter Emily have been awarded with honorary fellowships at Goldsmiths University Of London.
The south-east London university - which specialises in the study of creative, cultural and social subjects - gave the 81-year-old Glastonbury founder and 37-year-old organiser Emily the honour on the same day as their Psychology graduation day today.
See them in their cap and gown below:
Speaking about the honour Emily - who attended the university as a teacher training student - said: "It's been pretty much 20 years since as I left so it's really great to be back".
Michael Eavis added: "We're very pleased and very honoured to be invited back. After 47 years, to be still working and for it still to be so popular, it's unbelievable."
The Glastonbury organisers also gave their advice to young people trying to get into the world event organising.
Watch their speech here:
"After 47 years, for #Glastonbury to still be so popular is unbelievable!"
Emily and Michael Eavis, Honorary Fellows of Goldsmiths #GoldGrad pic.twitter.com/qKnNfrqwKj

— Goldsmiths (@GoldsmithsUoL) December 14, 2016