Michael Eavis Reveals He Wants Oasis For Glastonbury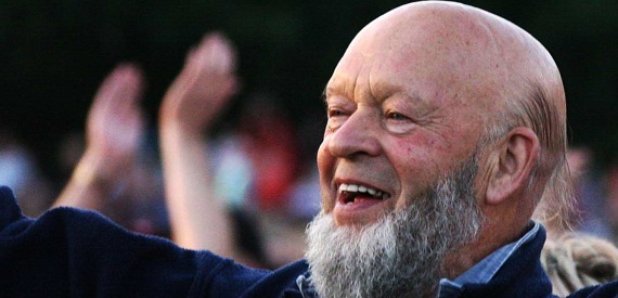 After ruling out Queen and Fleetwood Mac, could Eavis be trying to scoop the Gallaghers for the festival?
Speaking to The Mirror, Michael Eavis has claimed that he'd like Oasis to play the legendary festival. "I do talk to Noel and Liam a lot," Eavis said. "Wouldn't it be marvelous for them to relaunch at Glastonbury now Liam has split from Beady Eye?" Noel has often said that their Glastonbury gig was one of the worst they've ever done. Perhaps he feels there's unfinished business?

Eavis has sparked the rumour after dismissing the fact that Fleetwood Mac and Queen might perform.
Radio X recently held An Evening In Conversation With Noel Gallagher, where the man himself chatted about his life in music. You can download An Evening In Conversation With Noel Gallagher here.
Noel Gallagher's new album, Chasing Yesterday, comes out early next year.