Michael Eavis: Glastonbury could finish in 2020
29 June 2014, 14:54 | Updated: 30 June 2014, 00:14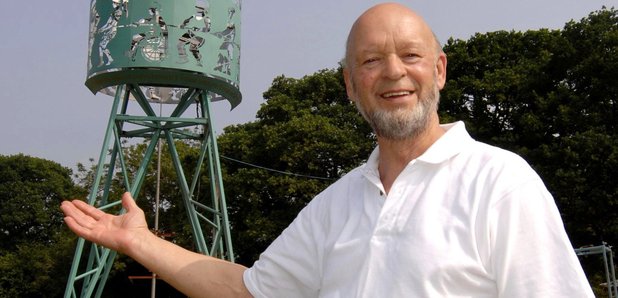 The man behind the world's greatest festival claims that he'll run the event for another six years… but wasn't sure what would happen beyond then.
The Guardian reports that at his traditional Sunday morning press conference, Eavis claimed: "I think I can run on another six years, which would take me up to 50 years, then we'll see what happens after that."

Eavis held the first Glastonbury Festival back in 1970 and added that "people love it more than ever".

"Every single person there last night wanted to shake my hand and say it's the best thing in their life."

While confirming that 2017 would be a "fallow" year with no festival, he wouldn't be drawn on who was in the frame to headline next year.
The BBC tweeted that Eavis denied it was Abba, but the NME quotes Eavis as saying:
"We had an agent on the platform by the stage watching Metallica with me, saying 'My band want to do it next year'. It it a British artist? He's definitely British, but the band are not British any more."

He did hint that Prince was still on the list of possibles, after the Purple One dropped out of the running this year.
"Most of the people in the world want to play here, so I did ask him to hop on the train and come down to Castle Cary station and I'll show him around the farm some time. It hasn't been taken up yet though."

Of Saturday night's headliner's Metallica, Eavis said: "I thought they were very good. The great thing about then is the generosity of appreciation of the show. We've never seen a band so keen on coming before, they're fantastic people."