Lord Buckethead Makes Surprise Appearance At Glastonbury
23 June 2017, 22:40 | Updated: 24 June 2017, 00:05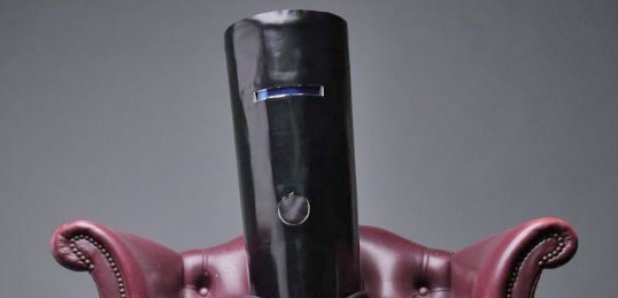 The defeated Parliamentary hopeful, who ran against Theresa May in the Election, introduced Sleaford Mods.
Proving that surprise Glastonbury appearances isn't all about big music artists, fans of Sleaford Mods who turned up to see the Nottingham electro-punk duo on Friday night had a special treat in store.

The band were introduced by none other than Lord Buckethead who, you'll remember, stood against Theresa May in Maidenhead in the General Election earlier this month.
Lord Buckethead is introducing @sleafordmods #Glasto pic.twitter.com/10gRqaTUJE

— gdpreston (@gdpreston) June 23, 2017

Buckethead is a political prankster who stood for the Gremloids party and has previously taken on Margaret Thatcher and John Major in previous elections. Dressed from head to toe in black, face enclosed in a cardboard tube, Buckethead claims to be an intergalactic space lord.

His policies included "Katie Hopkins to be banished to the Phantom Zone" and "Nationalisation of Adele: in order to maximise the efficient use of UK resources".

Strolling into the Park Stage, Buckethead introduced Sleaford Mods by saying: "I shall simply ask you to give two big cheers!

"One, to wish a very happy tenth birthday to The Park Stage! And two, to welcome to the stage, a fantastic act from Planet Earth: the unassailable, the irreplaceable, the unfathomable Sleaford Mods!"
Afterwards, Lord Buckethead tweeted: "Well, that was fun."
Well that was fun. Hello Glastonbury!#Glastonbury2017 pic.twitter.com/zIHNZxqbgx

— Lord Buckethead (@LordBuckethead) June 23, 2017