Kiefer Sutherland: "Playing Glastonbury Was An Honour"
27 June 2017, 14:10 | Updated: 27 June 2017, 14:55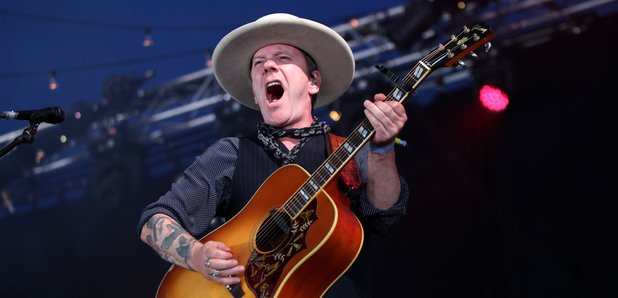 The actor-turned musician says he'll be back as a punter and will hire a teepee and a horse.
Kiefer Sutherland says playing at Glastonbury was one of the "greatest honours" of his life.

The 24 actor performed a country music set at the festival on the Avalon Stage on Sunday (25 June) and he admits being on site at Worthy Farm in Somerset, South West England, was an unforgettable experience.

Speaking to NME, he said: "It's such an honour to have been invited, I can't even begin to say.

"This isn't just a British institution, it's a worldwide institution. This is one of the great festivals of the world, so to have been asked to play here is a little frightening, but also one of the greatest honours of my life.

"There's an energy here that's very special. I've never seen that at any other festival ... this festival has left a greater impression [on me] than any other before."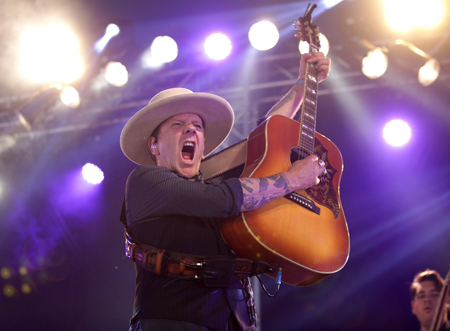 Kiefer intends to come back to Glastonbury again in the future and experience the festival as a fan. This year a number of Hollywood stars were spotted partying on site including Brad Pitt, Bradley Cooper, Sienna Miller and Johnny Depp - who as well as presenting a series of his films, also enjoyed a reunion with his old friend Liam Gallagher, who performed on The Other Stage on Saturday (24 June).

And the Flatliners star made up his mind to return after talking to one reveller who had injured herself in unusual circumstances.

He said: "I met a woman out there who broke her rib, and I asked her how she did it and she said, 'Oh, I was riding a horse and fell off.' I was like, 'Holy shit, you can have horses here?' That's what I'm gonna do - get a tepee and a horse and come back and hang out for a couple of days."