Kanye West confirmed as Saturday night Glastonbury festival headliner
16 March 2015, 20:30 | Updated: 17 March 2015, 13:12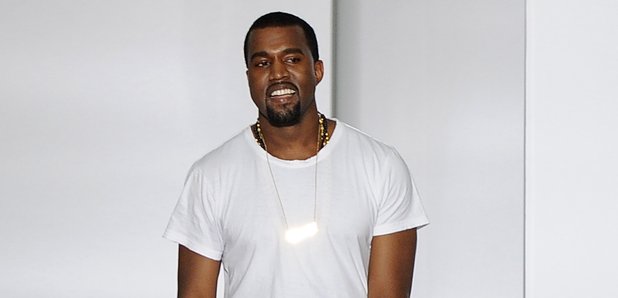 The hip hop icon, best known for hits like Stronger and the recent collaboration with Sir Paul McCartney and Rihanna, FourFive Seconds, will top the bill on the Pyramid Stage on Saturday 27 June.
The star was rumoured to be in the running for the headline slot, but the booking was confirmed by Emily Eavis on Twitter today (Monday 16 March).
We are thrilled to let you know we have the one and only Kanye West headlining Saturday night on the Pyramid stage!

— Emily Eavis (@emilyeavis) March 16, 2015
Back in 2008, Jay-Z headlined the festival in the same Saturday night slot, but none other than Noel Gallagher commented: "[The festival] has a tradition of guitar music... But I'm not having hip hop at Glastonbury. It's wrong."
Jay-Z responded by saying: "We don't play guitars, Noel, but hip-hop has put in its work like any other form of music." He taunted Gallagher on the night by performing a brief cover of the Oasis classic Wonderwall.
Meanwhile, an online petition has been started, campaigning to get Kanye replaced by "a rock band". The petition states: "Kanye West is an insult to music fans all over the world. We spend hundreds of pounds to attend Glasto, and by doing so, expect a certain level of entertainment."
Kanye joins Foo Fighters on the bill, who will headline on the Friday night, 26 June. That just leaves one Pyramid Stage headliner to be confirmed. Who could it be?