Jeremy Corbyn Confirmed For Glastonbury 2017
16 June 2017, 12:00 | Updated: 16 June 2017, 12:10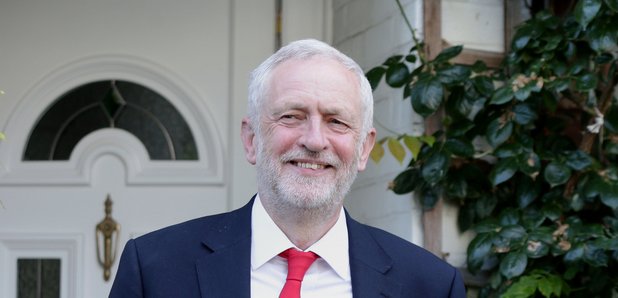 Find out when the Labour leader is set to appear on the Pyramid Stage.
Jeremy Corbyn will make an appearance at this year's Glastonbury Festival.
As The Guardian reports, the Labour leader will take to the Pyramid Stage on Saturday (24 June) in order to introduce US Rap duo, Run The Jewels, who are known for their leftwing political views.
According to the outlet, the politician will be led on by festival founder Michael Eavis, who said: We're Corbyn fans, that's the thing".
He added: "He's got something new and precious, and people are excited about it. He really is the hero of the hour."
Corbyn was set to attend the festival in 2016, but was forced to cancel due to last year's shock Brexit result.
The Labour man is known for his links to music, with the Grime 4 Corbyn campaign launched before the election.
Corbyn also made a surprise appearance at The Libertines' Prenton Park gig last month, where he made a speech to the crowd.
Watch him below:
Credit: Twitter/David Prescott