Jack Garratt: "You Should Commit Yourself To Glastonbury"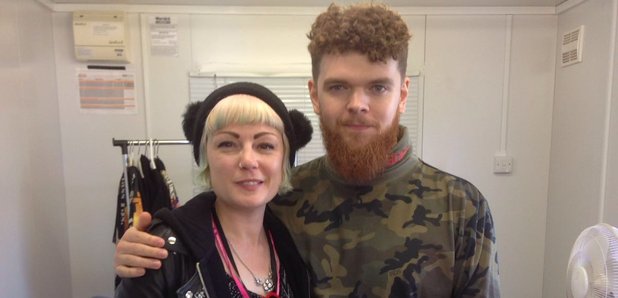 Before his appearance on the John Peel Stage on Friday, the singer-songwriter told Radio X how to get the most of the festival.
"You have to commit not only to the festival, but you have to commit to yourself," he said.
"You can't be flimsy or paranoid or flaky and come to Glastonbury, because you will not see a thing.
The first time I did festivals, people would leave before the end of my set and I'd think, What did I do to make them hate me so much?
"Someone had to explain to me that they had someone else to go and see."
Jack, who released his debut album Phase and won the BRIT Critics Choice Award earlier this year, revealed that 2015 was the very first time he'd ever been to Glastonbury.
"I had never been as a surveyor of the music," he said. "I've only ever come here as a giver of the music.
He went on to reveal that he tried to see one of his friends performing at another stage, but got into some difficulties.
"I thought 'That must be nearby', so I traversed through mud and nettle and field. And also I also clambered through the front of a shop to get through to the main bit.
"I was like 'Sorry!' as I fell through the other side. I realised they were actually playing in another field, and I had to do another show… so I've still never seen them live!"